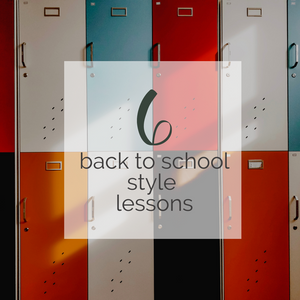 With September increasingly feeling like a fresh start and the new January, no more so than this year with the children going back to school many for the first time in over five months, it is no surprise our wardrobes feel in dire need of a refresh.
Clinging on to the last rays of sunshine of our Indian summer before the days grow chillier we are enjoying an easy combo of tees and cardigans. Clever layering is the name of the game particularly when scrabbling around in the morning trying to put together a vaguely presentable outfit before heading to the school gates or back to the office.
So we have pulled together our 6 tips for easy back to school style.
---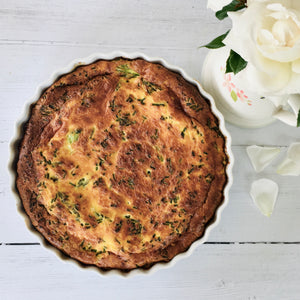 As they say, beauty starts from within so it is equally about what we eat as what we wear.  With this in mind, we are turning the spotlight on to another British classic. Asparagus. Its short season makes you want to savour its vibrant green slender spears all the more and with lockdown focusing our minds on buying local what better way to enjoy this seasonal speciality than in a pastry-less quiche.  But hurry, the days left of this seasonal hero are numbered!
---
Along with so many other British annual institutions, Glastonbury has sadly been cancelled due to the pandemic.  Unsurprising given the huge numbers of people who make their annual pilgrimage to Worthy Farm in Somerset particularly this year as the Festival celebrates its 50th year.  The idea of sticking to the '1 metre plus rule' in those numbers and when getting lost in the music and the moment is frankly inconceivable.  The BBC are currently deciding on their broadcasting line up to bring golden moments from past years so we can enjoy #GlastoAtHome.
Festival fashion has always been a big thing driven not least by the need of practicality when slipping and sliding through the muddy British fields, sleeping in a tent with limited privacy and washing facilities.  So we have put together a festival bingo card aka your virtual rucksack packing list.
---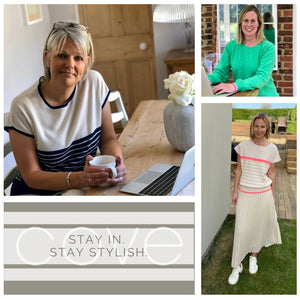 It's so easy to fall in to the trap of dressing as if every day is the weekend; living in loungewear and wondering whether it is too early to open a bottle of wine.  And that is fine, a girl's gotta do what a girl's gotta do. However, there is definitely some truth in how your outfit determines your mood and when the days can so easily blur in to one another we feel it is important to mark a difference between them. At least then we know when it actually is the weekend!
Whether you are working from home, taking on the role of teacher or staying in and staying safe, there is no reason not to stay stylish.  Our solution? A selection of off-duty staples, easy separates and colour coded layers.  
---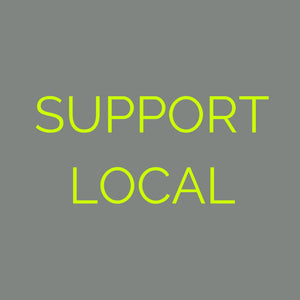 Support local. Two words that we have heard a thousand times but often ignored. You know what it's like.  You are looking for a present for someone or a new outfit and you need it NOW. So, you take the easy route and head over to a large online retailer that guarantees speedy delivery but not that personal touch.  We've all done it.  The to-do list is too long and the day is too short.  But now is the time to stop, think and show your support.